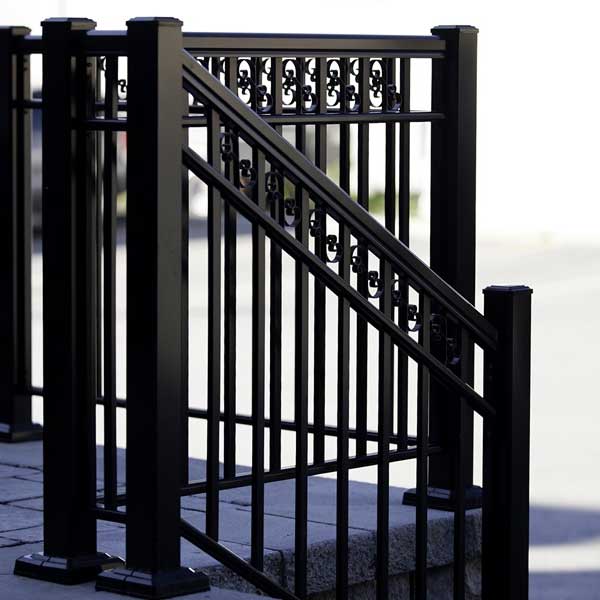 Buchner offers a wide range of Allium railings. These railings are available in six colours, various materials, and models. The railings, stringers, steps, columns, and balcony frames will suit any renovation or construction project.
Allium Colour Options:
White
Black
​Autumn Brown
Commercial Brown
Clay
​Ivory
Allium railings are maintenance-free and National Building Code compliant with a 20-year warranty.
---
Aluminum Decking
Product description

:
Allium decking system is your ideal waterproof decking. Great for all climates, lightweight and fire resistant. Each board measures 6 1/32" wide, with available lengths of 98", 122", 146", 170", 198" and 244". Steps (Treads) are also available in the same style and offered in lengths of 42", 48" 54" and 60". The only limit is your imagination. This is a special-order item.
Available colours: Grey and Beige
---
Contact Us
Are you interested in Allium railings or decking products? Come visit us or give us a call at 1.800.461.6455 to learn more.