Filters
Shop By Categories
Allium Railing

Allium manufactures aluminum products such as railings, decking, staircase stringers and steps, and pillars. Their products integrate aesthetics, usability, and safety that exceed the industry standards for any porch or balcony.
Allium products are easy to install, as they are custom manufactured. All of the sections are pre-assembled, which means there's no cutting or special tools necessary and everything you need for the install, is included.
With Allium products, you don't have to worry about rust or mold, because their products are covered with a resistant acrylic enamel which retains the finish and original colour. See below the many different options
---
Railings
The railings that Allium manufacture come in a wide variety of series and colours to suit any design style.
*Click below to see each series.
---
Aluminum Decking
Allium Aluminum Decking system is your ideal waterproof decking, especially for balconies where there is a porch or veranda underneath. For areas where this decking system is installed, you can still sit outside underneath and enjoy the outdoors even when it's raining. It's great for all climates, it's a lightweight product, and it's also fire resistant.
Comes in two colours, grey and beige and each board measures 6 1/32" wide and available in lengths of 98", 122", 146", 170", 198", and 244".
*Click below for more information.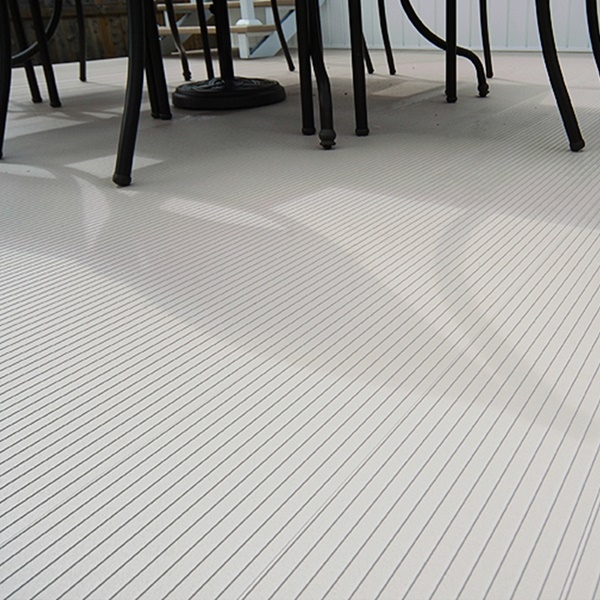 ---
Stringers and Steps
Allium manufactures stringers and steps with quality and the strength to meet all specifications. Whether it's just a couple of steps to your deck or a large staircase with a landing, Allium's stringers and steps will make any design come together.
Stringers and Steps are available in Aluminum or Aluminum/Fiberglass options with various colours available.
*Click below for more information on each profile/material.
---
Columns
Allium columns are a great way to enhance the appearance of your railing. Choose a traditional or decorative style column to integrate seamlessly with your railing.
Available in various colours and sizes, you'll be sure to create the look you've been looking for.
---
Contact Us Today!
Your Allium system is waiting for you! Connect with us today to learn more! Just dial 1.800.461.6455.