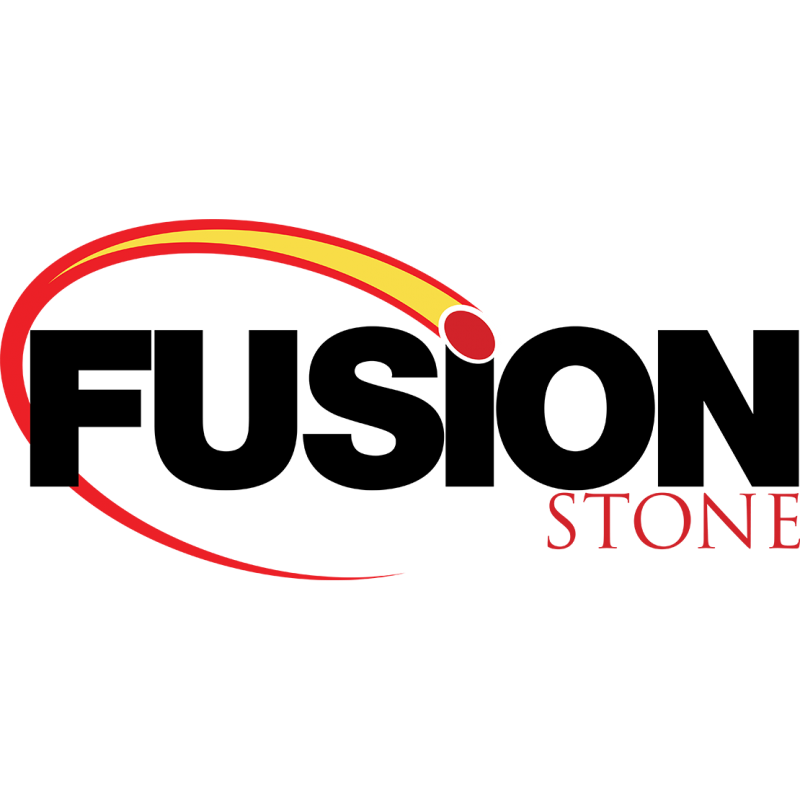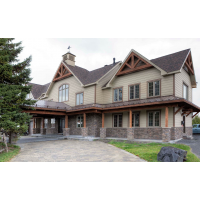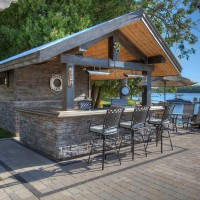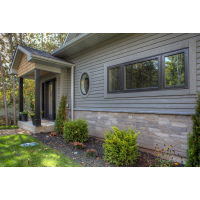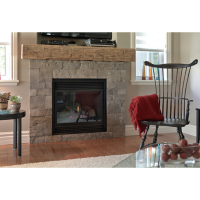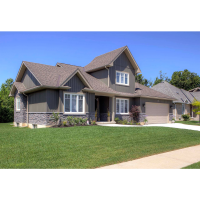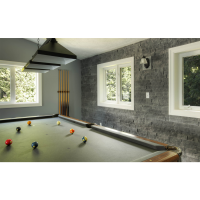 Fusion StoneSKU: APSA8000000
Please note that this is a special order item and cannot be ordered directly through our website. Contact your local branch for more information, lead times, and quotes.
Fusion Stone can give any exterior or interior of a home a lifetime of beauty, with its affordable yet maintenance-free appearance. This style of stone is an easy product to install, due to Fusion Stone's easy-to-use patented mechanically fastened system with clips and screws.
Fusion Stone has 3 distinct styles that can complement any siding: Great Lakes, Dry Stack, and Penninsula Ledgestone.
Great Lakes
Great Lakes is intended to create a rugged and traditional style, and it's available in four unique colour selections.

The Great Lakes profile is available in 8", 12", and 20" lengths and sits 5" high, to give a more realistic offset look. The thickness ranges from 1" to 2" for a more rugged look. Corners are also available in 8" and 12" lengths, with a side return of 4".
Dry Stack
Dry Stack presents a more uniform, clean finished appearance, with two colour options available.

The Dry Stack profile is available in two stone sizes: 130mm x 95mm and 390mm to 190mm. Both of these pieces have a thickness of 32mm for a softer style. Corners are also available in two sizes both 220mm in length and 95mm or 190mm high, with a thickness of 32mm and a return around the corner of 90mm.
Peninsula Ledgestone
Peninsula Ledgestone is designed to satisfy those who are looking for a more modern look. Available in two distinct colour choices.

Peninsula Ledgestone pieces are available in a length of 20" by 10" high. This design has a thickness of 1 1/4" and has an offset pattern to provide more realistic detail to the stone. Corner pieces are available in 6", 12", or 18" lengths by 10" high. To match the design of the Peninsula Ledgestone they also have a thickness of 1 1/4" and an offset pattern.
Accessories
There are various accessories to help create a perfect accent or finishing touch to any style or colour of Fusion Stone. Stencil stone, Rock Sill, Sloped Sill, Rectangle Box, Round Box and Hearthstones are all available in three colours, Cocoa, Ash, and Chamois.