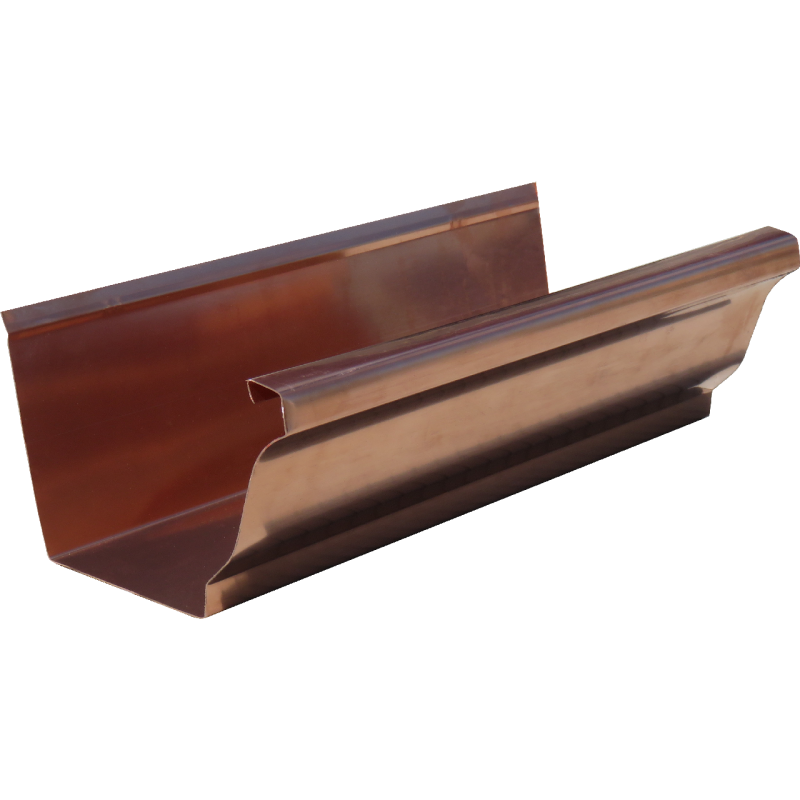 6" Copper EavestroughSKU: BMCG6290910
*NOTE: This product is currently not available to order*
6" Copper Eavestrough
Eavestrough is installed to guide rainwater that rushes off the roof and towards the downpipes.
6" K-Style
.027" thick copper
Inside hem provides a more secure hold for eavestrough hangers
Can be ordered in custom lengths. Minimum order is 8'.
Delivery lengths will vary. Please contact your local branch for more information.
BMI is your one-stop-shop for all your rainware projects, including eavestrough, elbows, and downpipes, and all the accessories needed for your home trough system.
Related Product Links
Document
Download
No Documents Found