Top Products of 2021
Over the years, we have grown our product offering to supply customers with a one-stop-shop experience for exterior renovations. We have chosen five products that have been some of our favourites this year when it comes to home improvement.
The Bayview Roofing Collection (Aluminum Shake)
The Bayview Roofing Collection aluminum roofing is the most user-friendly roofing material on the market. It's more durable than steel yet light and easy to handle for a quick installation time. It features a unique design that allows airflow underneath the shingle, reducing condensation and heat build-up, making it a low-maintenance product that will last a lifetime.
The Bayview Roofing Collection will transform your house into a home. Pick from one of the three distinctive profiles: Shake, Slate and Diamond that are available in nine solid colours and seven Simcoe Series patterned colours.
For more product information, click here.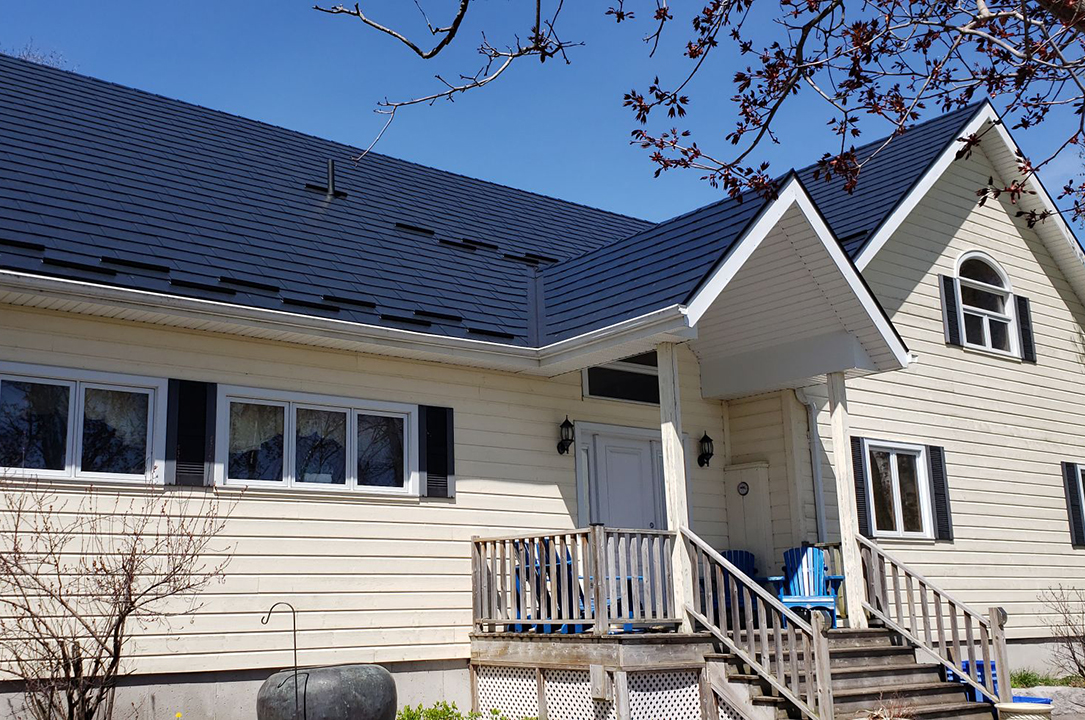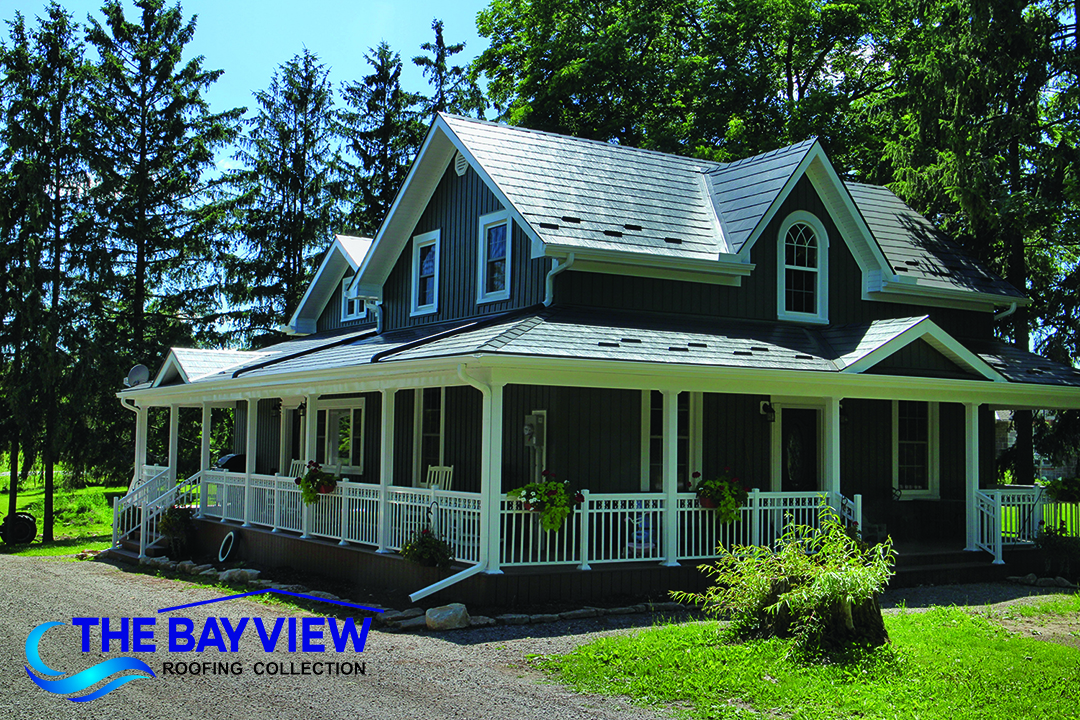 Ultimate Hanger
The Ultimate Hanger is manufactured from 0.061 high tensile aluminum alloy material and is the sturdiest screw-on hanger that we currently offer. The hanger features a #12 high-grade core hardened industrial fastener coated with a 1000-hour grey salt spray protective coating, well above industry standards.
This hanger will be durable to hold large volumes of rainfall over its lifetime, and it's available in 5" and 6" profiles.
For more product information, click here.
Invisirail
Invisirail provides any railing or decking project with a low-maintenance, durable, and easy installation railing solution. With many options to choose from, whether it's glass railings, aluminum railings, or a cable-style railing, Invisirail gives any project the perfect finishing touch.
With no view interrupted, you can enjoy the view you have worked so hard to maintain. Whether it's for your backyard or front yard, waterfront, or your pool, Invisirail has a railing that's perfect for you.
For more product information, click here.
D5 Soffit in Simcoe Series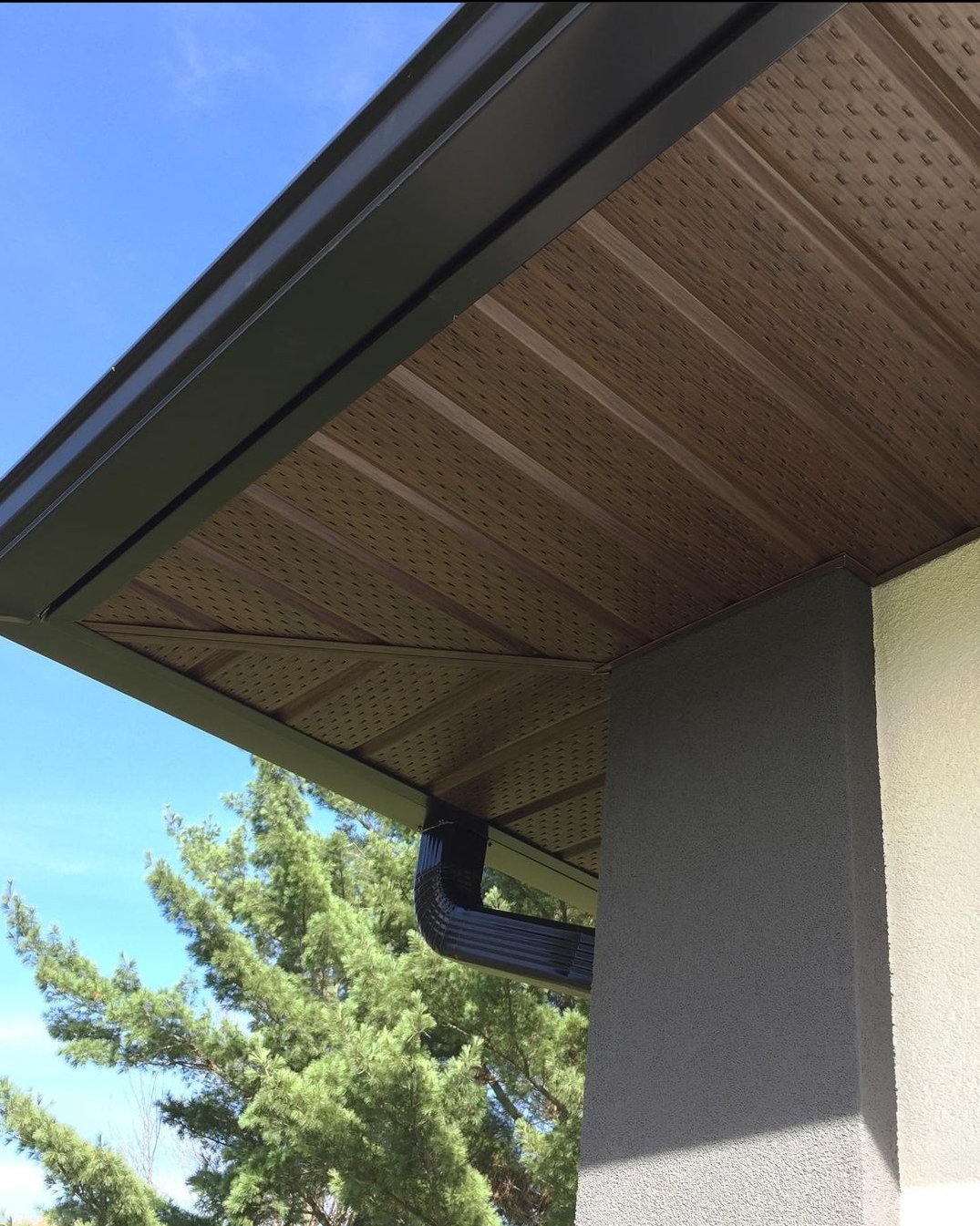 D5 soffit is a 10" wide 2-panel soffit that's perfect for underneath porches or longer soffit runs. Combined with the seven Simcoe Series patterned aluminum colours and a woodgrain embossing texture, you can achieve the look of a wood soffit without maintenance.
For more product information, click here.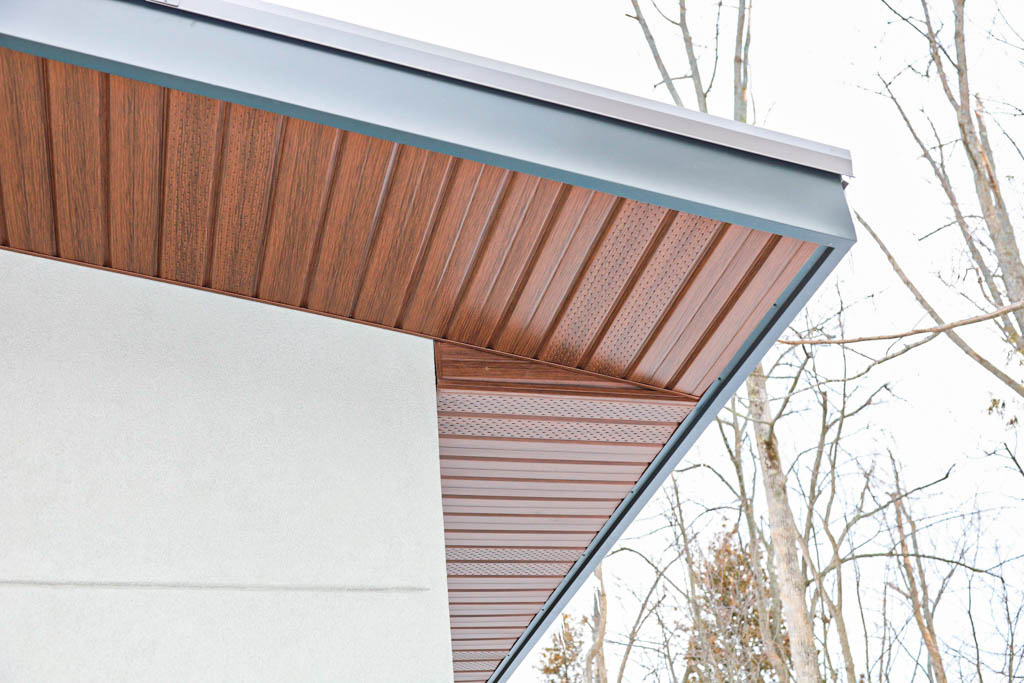 Fraser Wood Siding
Fraser Wood Siding is a beautiful and authentic exterior siding choice.
Transform your home with a product made from high-quality Canadian softwood that is durable, stylish, and genuine.
Fraser Wood Siding is available in eight different profiles and has endless colour possibilities waiting for you. Since colour is the first thing that's noticed on a home, Fraser uses urethane-based performance coatings that provide a durable and more fade-resistant finish than other siding materials.
For more product information, click here.
Well, there you have it! These are our top five exterior building products this year. All of these products are high quality and some of the best on the market. Whether you're looking for a new roof, siding, railing, or redoing your rainware, there's something for everyone on this list. Interested in any of these products for your home? Check them out on our website or come by one of our five retail locations.